Time for another AAR. As with my previous ones, the game is still ongoing, so who knows what the eventual outcome might be. This time I opted to play the Axis in a theater which I'm totally not familiar with: the Mediterranean, more specifically Crete. Hope you enjoy this after action report.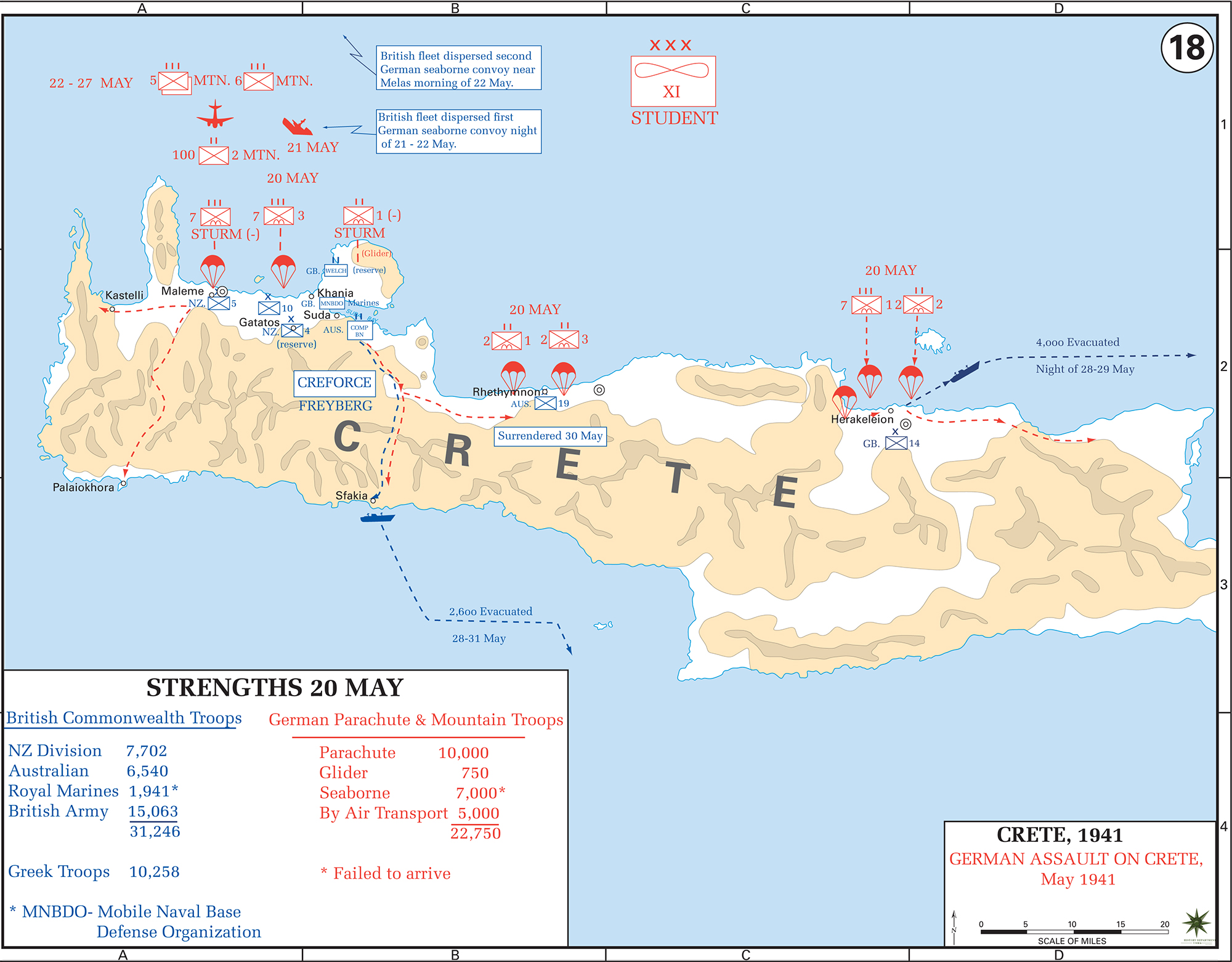 Analyzing the briefing:
Operation Mercury, the invasion of Crete, is upon us!
Elements of the XI Fliegerkorps are to paradrop west of Khania and capture the vitally important Maleme airfield. Once the airport is taken, transport planes will be able to land and start delivering reinforcements and supplies. This way Gebirgsjaeger Division 5 will join the offensive. Together with the Fallschirmjäger they will head east, seize the city of Khania and its port. If this is done, our troops will head further east in an effort to claim the rest of the island. Ultimately Crete will fall and the mountain troops will stay behind while acting as a garrison.
As general Kurt Student said:
"Roll up Crete from the west."
Objectives: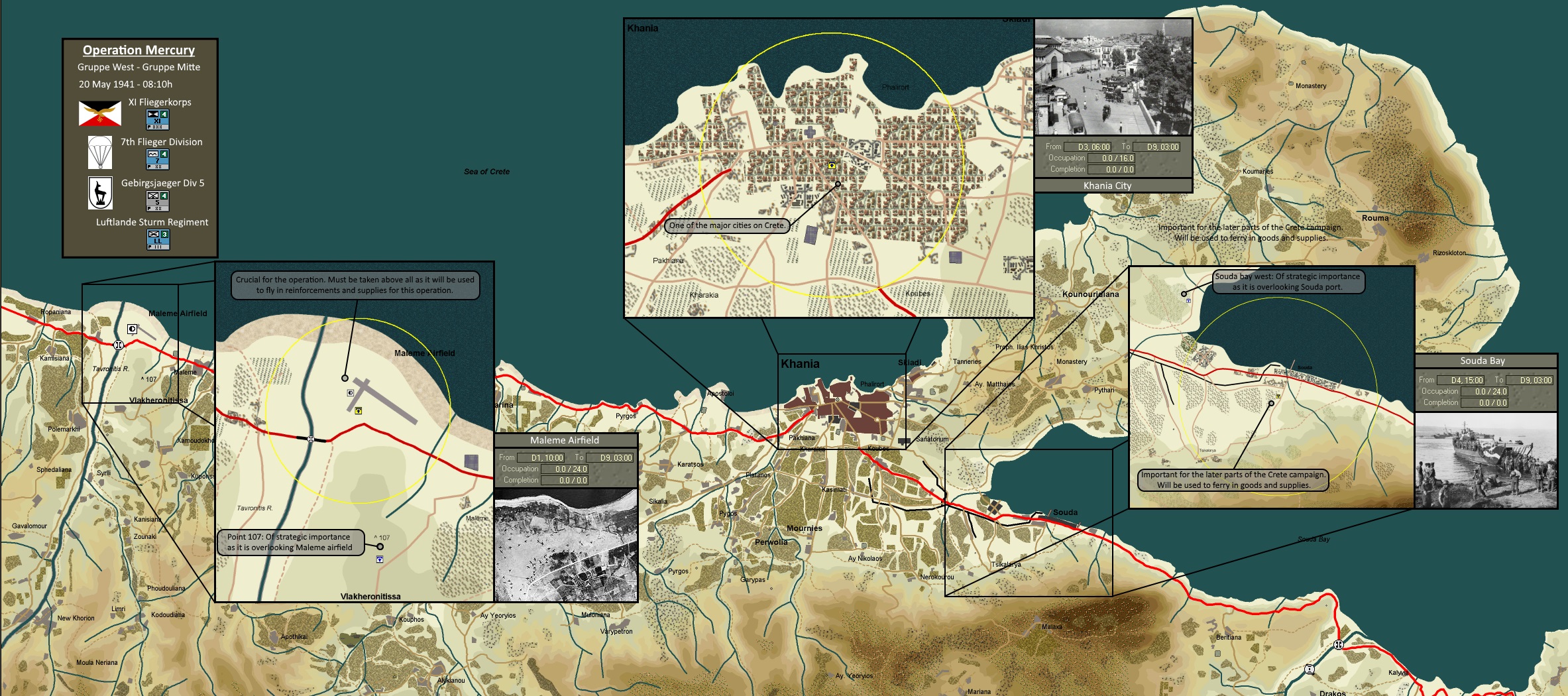 Primary objectives of this operation
Primary:
Maleme airfield: Crucial for the operation. Must be taken above all as it will be used to fly in reinforcements and supplies for this operation.

Khania: One of the major cities on Crete.

Souda (port): Important for the later parts of the Crete campaign. Will be used to ferry in goods and supplies. Also lies on the way to the eastern parts of Crete.
Secondary
Exit point to Rethymnon: If the primary objectives are met and when this sector is mostly clear our troops have to move east in order to start "rolling up" Crete.

Point 107: Of strategic importance as it is overlooking Maleme airfield.

Souda bay west: Of strategic importance as it is overlooking Souda port.

Galatas: Not really of strategic importance, yet it lies between Malene airfield and Khania. It is possible it might be used by the Allies as a point of resistance. Taking hold of it early might facilitate our push to Khania.
Lower priority
Sanatorium hill: A elevation in between Khania and Souda bay. Nice to have, as it closes off the Akrotiri peninsula, yet not vital to the operation.

All of the AA batteries: They are all quite dispersed and mostly out of the way of the main objectives. If things go well and there are some companies to spare I will take them out. If not, they are the lowest priority.
Operational objective:
Keep control of "Prison Valley": Drop point of the 7th Flieger Division and the place where supply drops are planned throughout the operation.
Last edited: